Does Costco Take Credit Cards? What Credit Cards Does Costco Accept?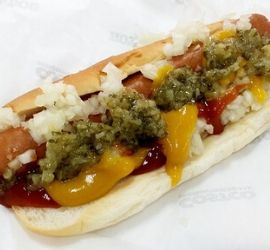 If you're planning to become a Costco member, you need to ask yourself – what credit cards does Costco accept? Most big-box stores take all variety of credit cards as methods of payment.  However, that is not the case with Costco.  Even though it is the largest members-only warehouse club in the country, Costco only accepts Visa-branded cards at its stores.  Visa is the largest credit network in the world, and Costco has an exclusive deal with them.  For many years, Costco stores only accepted American Express cards. But in 2016, the warehouse chain made the switch to Visa. They accept other payment methods – like cash and checks.  But when it comes to credit cards, it's Visa only.
What Credit Cards does Costco Accept at Store Locations?
Regarding what credit cards does Costco accept?   As of 2019, the only credit cards Costco accepts are Visa network cards. But, the stores also accept other methods of payment.  Costco store locations take:
Cash,
Checks,
Debit and ATM Cards,
Electronic Benefits Transfer (EBT)
Costco Cash Cards.
Costco's change to Visa came as a surprise to many since the retailer had a deal to accept only American Express cards since 1999. Prior to the American Express partnership, Costco only accepted Discover cards, which has a much smaller member base than AmEx. The Costco-American Express deal worked very well for both companies for over a decade.  Costco grew into one of the top three retailers in the world and driving billions of dollars in sales volume to American Express. Then, Costco moved on to an even larger credit network in Visa.
What Credit Cards Does Costco Accept for Online Payments?
Costco accepts different types of credit cards for in-store vs online payments.
For in-store purchases, you are limited to Visa credit cards issued by any bank. For example, both a Chase and a Bank of America Visa credit card would work.
Online Purchases – When shopping online at Cosco.com, you can use Visa or its online mobile payment system, Visa Checkout, Mastercard, or Discover.
How Does the Visa Partnership Affect Costco Members? 
By switching credit card processing to Visa rather than American Express, Costco instantly expanded its potential client network by millions. American Express had 23.3 million credit accounts in the U.S in 2016.  Visa had over ten times that many – 276 million. That means that now 250 million MORE Americans can use their credit cards at Costco.  This switch ultimately makes shopping even more flexible for current Costco members.  Instead of being locked into using an American Express card, members can take advantage of the variety of Visa cards available in the marketplace.
By having an exclusive contract with Visa, Costco saves money on credit card transaction fees, which keeps their prices low.  The average credit card transaction fee is about 2% per transaction. Being the country's largest members-only wholesale store, Costco has some negotiating power. The retailer negotiated its credit card transaction fee to close to zero, according to Bloomberg. (Source: creditdonkey.com)
With American Express out of the Picture – What Credit Cards Does Costco Accept?
For many years, Costco was not perceived as a credit card-friendly place to shop. Costco had an exclusive deal with American Express that lasted for almost twenty years. Costco was exclusive with the Amex relationship and would not take any other cards.  This included popular Visa- and Mastercard-branded credit cards.  The old American Express Costco rewards program was good enough to attract many cardholders. It made shopping at Costco easier and offered rewards.  Still, the American Express-Costco relationship was not meant to last.
The Costco Visa Credit Card 
In June 2016, the credit card accepted at Costco changed from American Express to Visa. That month Costco discontinued its old American Express card and launched a new Costco Visa credit card in partnership with Citibank.
The Costco Anywhere Visa by Citi is a cashback credit card, but it is only available to Costco members. If you sign up for the Costco Anywhere Visa, you can use it as your membership card to get through the front door. This saves you from carrying a Costco card in addition to credit cards in your purse or wallet.  The card does not charge an annual fee, but you are required to have a $60 per year Costco membership. If you use the card regularly, you will likely earn enough cash back rewards to pay for your Costco membership.
The Costco Anywhere Visa offers cashback rewards on gas and cashback rewards on a range of popular purchase categories. Here's how the rewards program breaks down for the Costco credit card:
You get 4% cash back on gas up to $7,000 in annual purchases — including at Costco gas — and 1% cashback after reaching the $7,000 level.
Get 3% cashback on all restaurant and travel purchases
2% cashback on all Costco and Costco.com purchases.
1 % cashback on all other purchases – For all other purchases, this card offers a standard 1% cashback rate.
This credit card does not offer a big sign up bonus or travel rewards.  But, it does reward frequent travelers, diners, car owners, and Costco shoppers with high levels of cashback.  However, as of September 22, 2019, Citi no longer offers some previously available benefits like Trip Cancellation & Interruption Protection and Citi Price Rewind.
Other Visa-branded Cards 
Even members who don't have the Costco Anywhere Visa Card can benefit from the switch. Many Visa providers have added bonus rewards categories for warehouse stores.  This means you can earn extra cash back or reward points by using your Visa-branded card at Costco – just check your card's reward categories. Even without extra bonuses at warehouse clubs, members spend over $100 per trip on average.  Those charges can add up to great bonuses on any rewards credit card.
How the Visa-Costco Partnership Saves Customers Money 
Visa is the only credit payment network that Costco will now accept in their stores. Payment networks are the key to credit card payments. When a credit card is swiped in a store, the transaction information is sent through the credit card processor to the payment network – in this case, Visa. The network relays the information to the card's issuing bank, for example, Citi or Chase.  The issuing bank then approves or denies the transaction based on the cardholder's available credit. The bank sends the approval or denial back to the network, which sends it to the processor, then the store. Basically, Visa talks to the customer's bank on Costco's behalf.  The network does all the heavy lifting seeking approval and transmitting the funds.
Payment networks are not free of charge.  To use the payment network, the merchant must pay an interchange fee, which is a percentage of the charge amount. Typically, this charge is 2% – 3% for credit card transactions.  By negotiating an exclusivity deal with Visa, Costco was able to drastically lower its interchange fees to below 0.5% per transaction. With such low credit card fees, Costco is able to keep its prices low. It doesn't have to build credit card fees into its markup, as many of its competitors who pay 3% per transaction might. At Costco and other warehouse stores, the revenue margin is fairly small, because they sell the goods for close to wholesale price. This means that every little bit of savings helps the company – and benefits you by keeping the prices low.
Why is Visa the only credit card Costco accepts?
The answer to this question comes down to one word: fees.  Whenever you swipe your card at a store, the merchant pays interchange fees to the respective payment network — Visa, Mastercard, American Express, etc. Typically, this fee is 2% to 3%.  A few years ago, Costco only accepted credit cards from American Express. Costco had a deal where its interchange fee would be 0.6% per transaction — far lower than the typical fee.  Eventually, that deal ended when Costco asked for a lower interchange fee, and Amex couldn't accept. Costco soon struck a deal with Visa for a 0.4% interchange fee. In the end, Costco's Visa-exclusive policy is about cost savings. By working exclusively with one payment network, the company can negotiate lower fees and pass on the savings to Costco shoppers. Source: finder.com
Alternative ways to pay at Costco 
Visa credit card is the best payment method to use if you want to earn rewards on purchases you would make anyway.  Still, there's no need to worry if you leave your card at home or are still waiting for it to arrive in the mail.  Costco also accepts cash, checks, debit/ATM, EBT, and Costco Shop Cards. Note that you'll need a valid government-issued ID to pay by check.
Cash
EBT cards
Costco Cash cards
All Visa credit cards
Many PIN-based Debit/ATM cards
Personal checks from their individual members
Business checks from their business members
Traveler's checks
Mobile payment options, including Apple Pay, Google Pay & Samsung Pay
Costco gas stations and car washes don't accept cash, checks, or EBT, so you'll need to pay with your Visa card, debit/ATM card, or Costco Shop Card to complete a transaction.
Frequently Asked Questions: What Credit Cards Does Costco Accept?
What debit cards does Costco Accept?
According to the website, Costco accepts most PIN-based debit cards.  You shouldn't have a problem using your card as long as you know your personal identification number (PIN).
Does Costco accept the Apple card?
The Apple Card is on the MasterCard network and is not accepted at Costco stores. You could, however, load your Apple Card into your Apple Pay account and pay for your Costco purchases that way.
Can I use Samsung Pay at Costco?
You can use Samsung Pay at Costco, as well as Apple Pay and Google Pay.
What credit cards does Costco accept online?
When shopping online with Costco, you will have more payment options than when you are shopping in the store. Costco online accepts all Visa Cards, MasterCard, Discover Cards, Costco Shop cards, the majority of PIN-based debit or ATM cards, and Visa checkout.
Does Costco accept credit cards?
Yes, Costco warehouses and gas stations accept Visa credit cards. They do not accept Mastercard, American Express, or Discover cards.
Why doesn't my American Express card work at Costco?
For a long time, starting in 1999, American Express was Costco's exclusive credit card partner. It was the only type of credit card accepted at the store.  If members wanted a credit card with Costco-related rewards, their only option was to get a co-branded American Express/Costco card.  But that changed when Costco and American Express decided to end their relationship in 2016.
What Credit Cards Does Costco Accept – The Bottom Line
If you're thinking about becoming a Costco member, or you're an existing member who wants to use your credit card to pay for your purchases, you'll need to have to Visa card to do so. Costco no longer accepts American Express cards. However, Costco accepts payment in a number of other ways.  For example,  you can also pay for your goods with cash or checks or debit cards.
While Costco offers a variety of payment methods to its 90 million members, you can only use a Visa-branded card in-store.  The Costco branded Visa credit card has some of the best rewards for Costco members. You'll save money and accumulate reward points.  You can still shop at Costco without a Visa credit card, using a mobile payment system like Apple Pay, Google Pay, or Samsung Pay.  These are a secure and easy alternative to any customer who doesn't want to carry cash or write a check.