Types of Qualitative Research – 6 Qualitative Research Types and Methods (2020 Guide)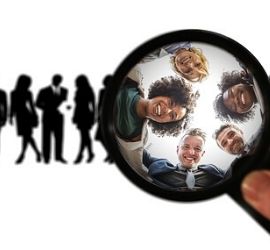 Social science research often fits into one of two categories: qualitative or quantitative. Qualitative research focuses on human behavior from a participant's point of view.  Quantitative research seeks the common facts found across defined groups. Six types of qualitative research are widely used in business, education, and government organizational models.
Phenomenological Method
Describing how an individual participant experiences a specific event is the goal of the phenomenological method of research. This method employs interviews, observation, and surveys to gather information from subjects. Phenomenology is highly concerned with how participants feel about things during an event or activity. Businesses use this method to develop processes to help sales representatives effectively close sales using styles that fit their personality.
A phenomenological study is an appropriate method when you want to describe an event, activity, or phenomenon. A combination of methods can be used such as conducting interviews, reading documents, watching videos, or visiting places, and events.  These methods are used to help understand the meaning participants place on whatever's being examined. You rely on the participants' own perspectives to provide insight into their motivations.
Like other qualitative methods, you don't start with a well-formed hypothesis. In a phenomenological study, you often conduct a lot of interviews, usually between 5 and 25 for common themes.  This lets you build a sufficient dataset to look for emerging themes and to use other participants to validate your findings.
For example, there's been an explosion in the last 5 years in online courses and training. But how do students engage with these courses? While you can examine time spent and content accessed using log data and even assess student achievement vis-a-vis in-person courses, a phenomenological study would aim to better understand the students experience and how that may impact comprehension of the material. (Source: measuringu.com)
Ethnographic Model
One of the most popular and widely recognized methods of qualitative research is the ethnographic model.  It places its subjects in a culture that is unfamiliar to them. The goal is to then learn and describe the culture's characteristics.  This is similar to the way anthropologists observe the cultural challenges and motivations that drive a group. This method often immerses the researcher as a subject for extended periods of time. In a business model, ethnography is central to understanding customers. Testing products personally or in beta groups before releasing them to the public is an example of ethnographic research.
Ethnographic research is probably the most familiar and applicable type of qualitative method to UX professionals. In ethnography, you immerse yourself in the target participants' environment to understand the goals, cultures, challenges, motivations, and themes that emerge. Ethnography has its roots in cultural anthropology where researchers immerse themselves within a culture, often for years! Rather than relying on interviews or surveys, you experience the environment first hand, and sometimes as a "participant observer."  For example, one way of uncovering the unmet needs of customers is to "follow them home" and observe them as they interact with the product. You don't come armed with any hypotheses to necessarily test; rather, you're looking to find out how a product is used. (Source: measurinfu.com)
Grounded Theory Method
Case Study Model
Historical Model
Narrative Model